• Love the skin you're in.
• Love the skin you're in.
Vi & Ash Skin+ Collagen Gummies | With Vitamin C, Hyaluronic Acid | For Bright & Glowing Skin
Skin Glow
Regular price
Rs. 1,499.00
Regular price
Sale price
Rs. 1,499.00
Unit price
per
Sale
Sold out
FREE Shipping
🍎 Apple flavour
Leave all your skin problems behind/ Make dull, acne-prone skin a thing of the past! Experience skin transformation in every bite / Glow from within all day every day with our skin+ gummies.  A unique blend of clean, best-in-class ingredients that work together to give you healthy, naturally glowing skin from within.
How to Store

Store in a cool, dry place, below 25°C away from direct sunlight.
How to Take

Chew on 2 gummies per day. Chew thoroughly before swallowing. No water needed.
Free From

Preservative-free, no artificial colour/flavour, gluten-free, and allergen-free.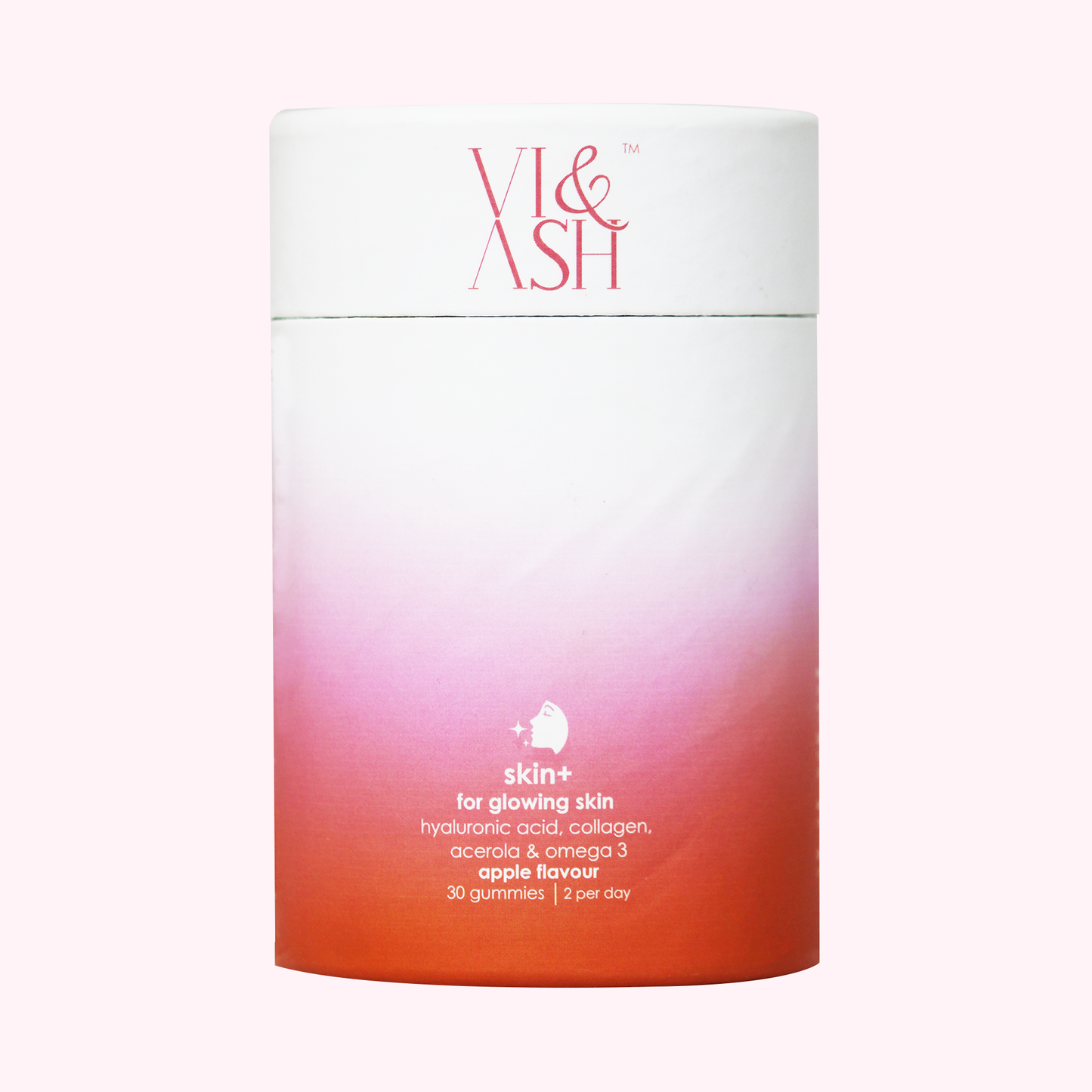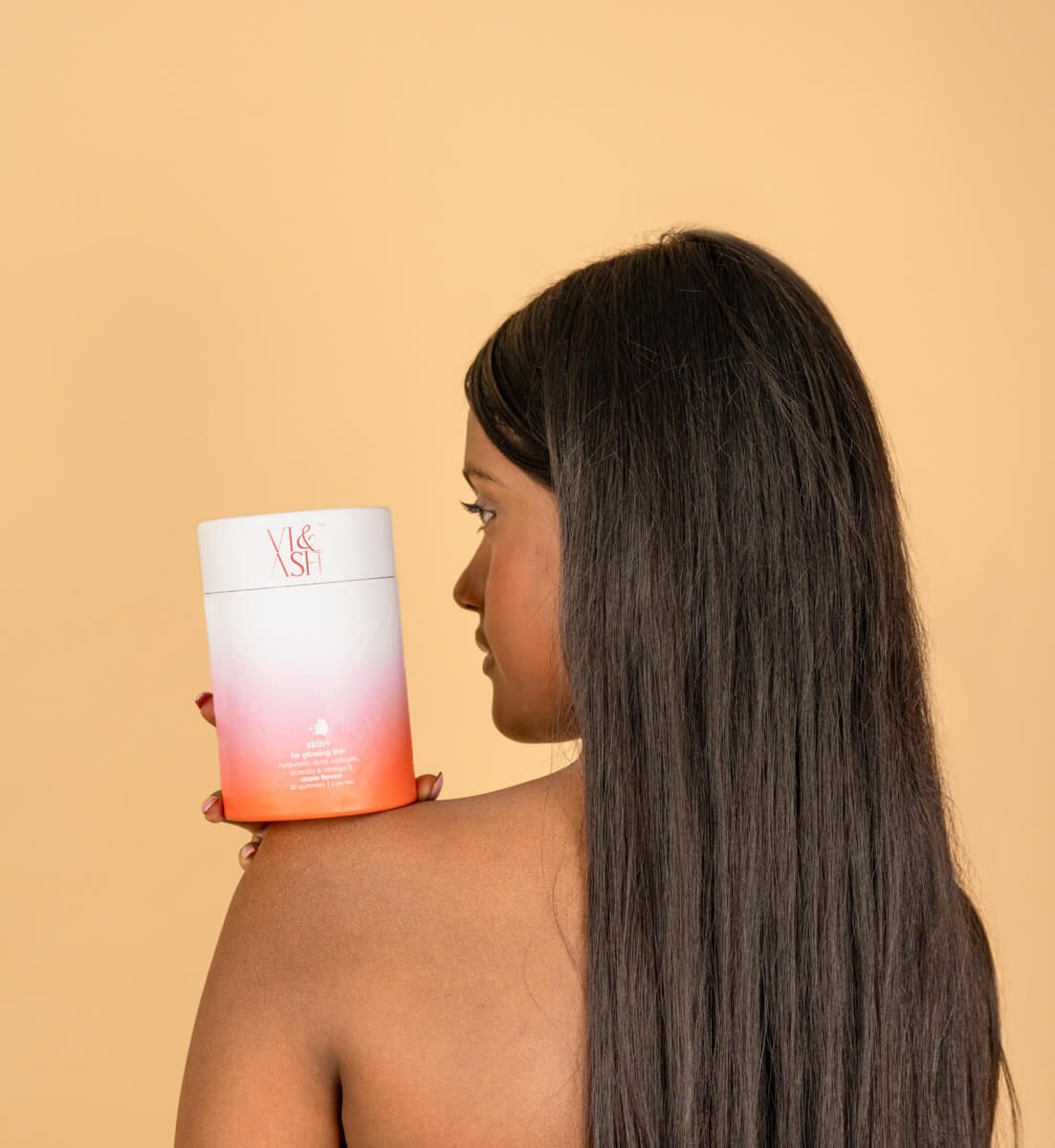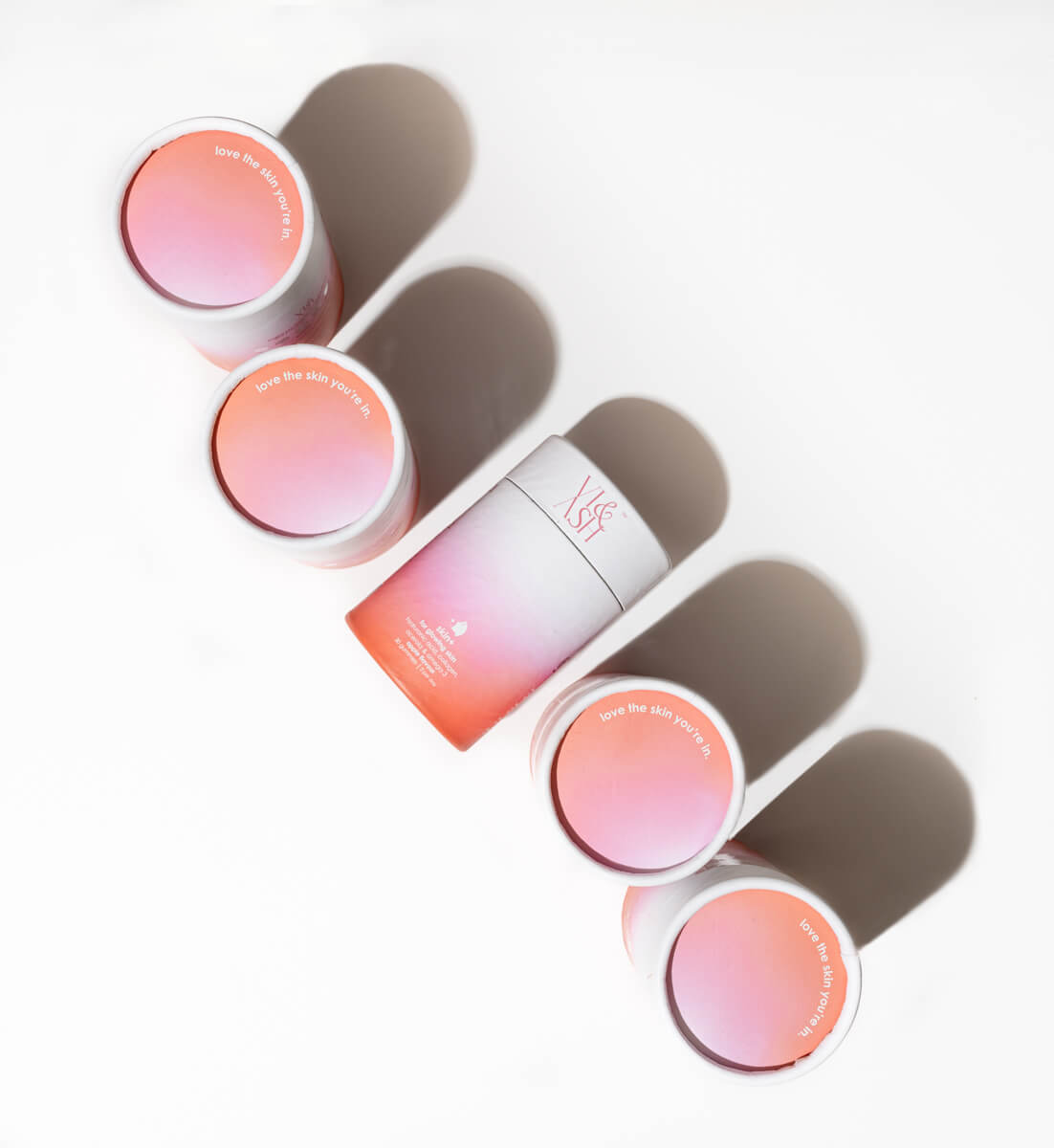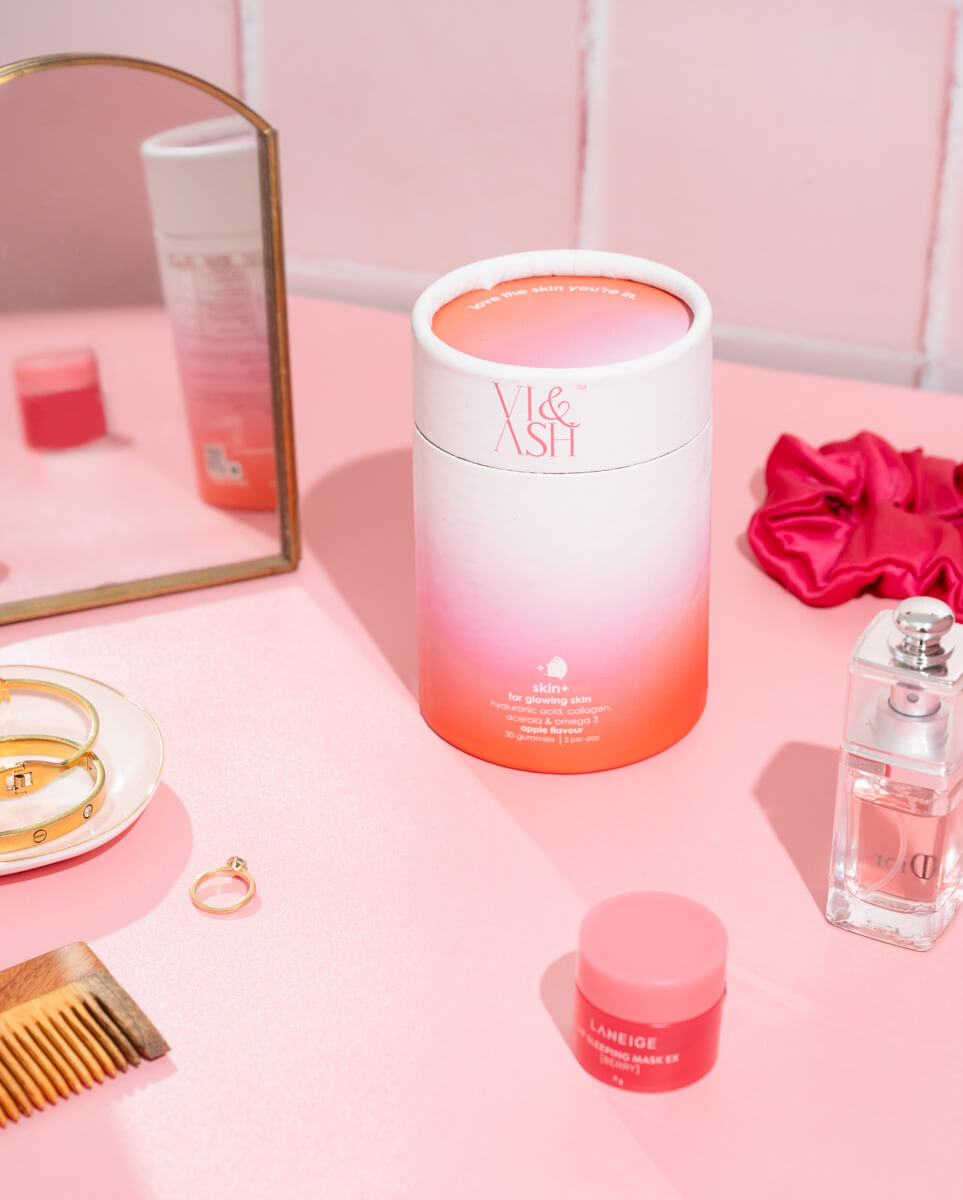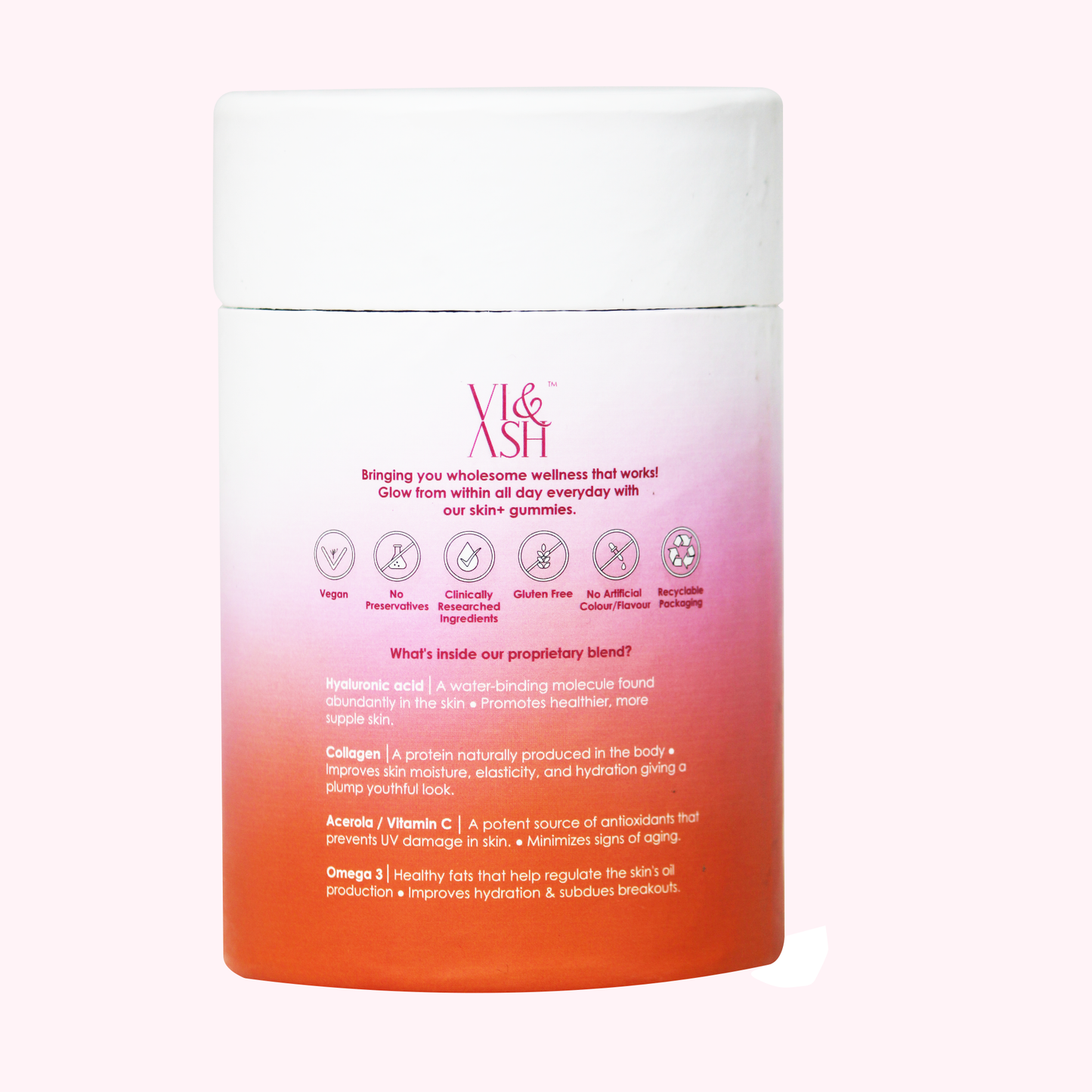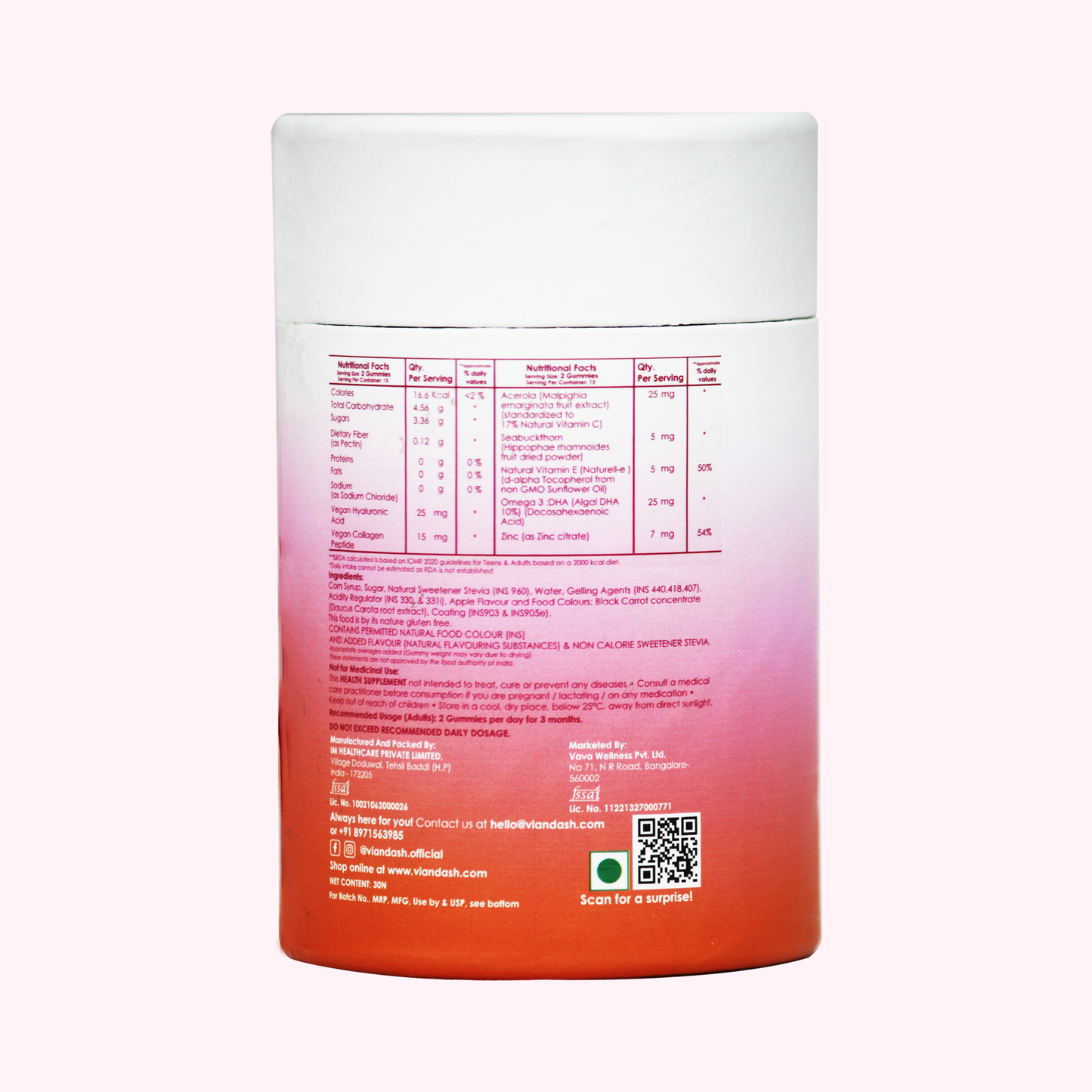 HERE WE GLOW
Unleash your skin's radiant potential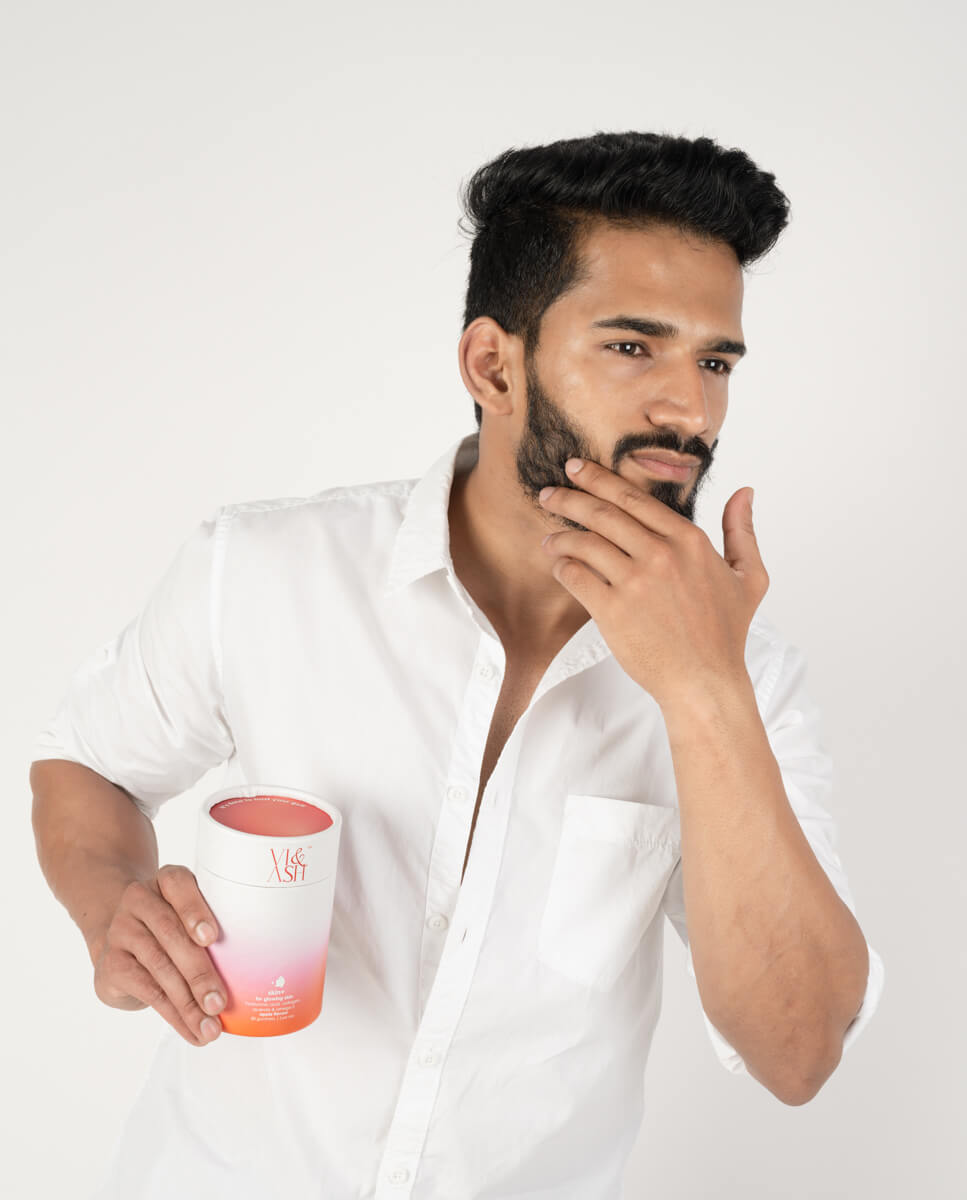 Who can take our Skin+ gummies?
Take if:
|
• You want to minimize signs of aging
|
• You struggle with acne and/or acne scars
|
• You want to prevent or reverse UV damage
|
• You want glowing healthy skin
What's inside our proprietary blend?
We Don't Need Fine Print
Nutritional Info +
Got questions? We've got your answers!
Who can take Skin+ gummies?

Anyone above the age of 18 struggling with acne, acne scars, dehydrated & or damaged skin can consume our skin+ gummies.
How & when can I consume Skin+ gummies?

Just chew on 2 gummies daily. Chew thoroughly before swallowing. No water needed. While it can be consumed any time of the day, we recommend having it post a meal to ensure the best absorption of nutrients.
How long should I continue taking Skin+ gummies to see results?

We've designed our gummies keeping in mind all the stresses your skin goes through on a daily basis, from hard water, sun exposure, pollution or mental stress. We recommend taking our gummies consistently for a minimum of 4 weeks to see a noticeable difference in your skin health and for 3 months or more for best results.
Are there any side effects of prolonged use of Skin+ gummies?

No. Our gummies are safe and do not have any side effects. Our collagen & hyaluronic acid blend is 100% plant-based & made using clinically researched ingredients, thus making it safe for prolonged use.
Can I take in combition with other Vi & Ash products?

Yes. Our skin+ gummies can be taken in conjunction with all our other products.
Do I need a doctor's prescription to use Skin+ gummies?

No. Our gummies can be used daily or sporadically as a skin supplement without a doctor's prescription. However, we recommend consulting with a doctor before consumption if you're pregnant, lactating or on any other medication.
Why choose Vi & Ash Skin+ gummies?

Our gummies are crafted with the cleanest ingredients and cutting-edge technology to enhance your well-being. Our best-in-class proprietary blend is 100% vegan, clinically researched, and free of any preservatives, allergens and artificial additives. Our gummies are made using superior ingredients that have no side effects.
What is the shelf life of Skin+ gummies?

Our products have a shelf life of 18 months from the date of manufacture. Please ensure that the proper storage conditions are maintained. Check the bottom of the bottle for more information.
What skin types can take our Skin+ gummies?

The Skin+ is formulated to suit every skin type, whether it's dry, oily, or mixed. We have carefully crafted the perfect blend of skin supplements with everyone in mind. Embrace radiant skin and nourish your beauty from within, as our gummies are designed to cater to all skin types. Your skin's well-being is our top priority!
Don't see your question here?

​​Please write to us at care@viandash.com, and we'll be sure to get back to you. Our service hours are 9 am-8 pm IST Monday to Friday. Please allow us one business day to reply.