• I'm going to make you so proud (note to your body)
• I'm going to make you so proud (note to your body)
Energy +
for instant energy
Regular price
Rs. 1,499.00
Regular price
Sale price
Rs. 1,499.00
Unit price
per
Sale
Sold out
FREE Shipping
☕ Mocha cappuccino flavour
Get, set, go! Experience fast-acting & steady renewable flow of energy with our Energy+ gummies. An absolute powerhouse of safe & clinically proven ingredients that provide a boost for those who need a little extra to get through the day.
Each gummy contains as much caffeine as half a cup of coffee. So you can tailor your wakefulness by deciding the kind of energy kick you want; take one gummy for a little pick me up or up to 5 every few hours to conquer the entire day. Works just like coffee & tastes like it too!
How to Store

Store in a cool, dry place not exceeding 25°C, away from direct sunlight.
How to Take

Adults – Up to 5 Gummies Per Day. Just chew and swallow! No water needed.
Free From

Preservative-free, no artificial colour/flavour, gluten-free, and allergen-free.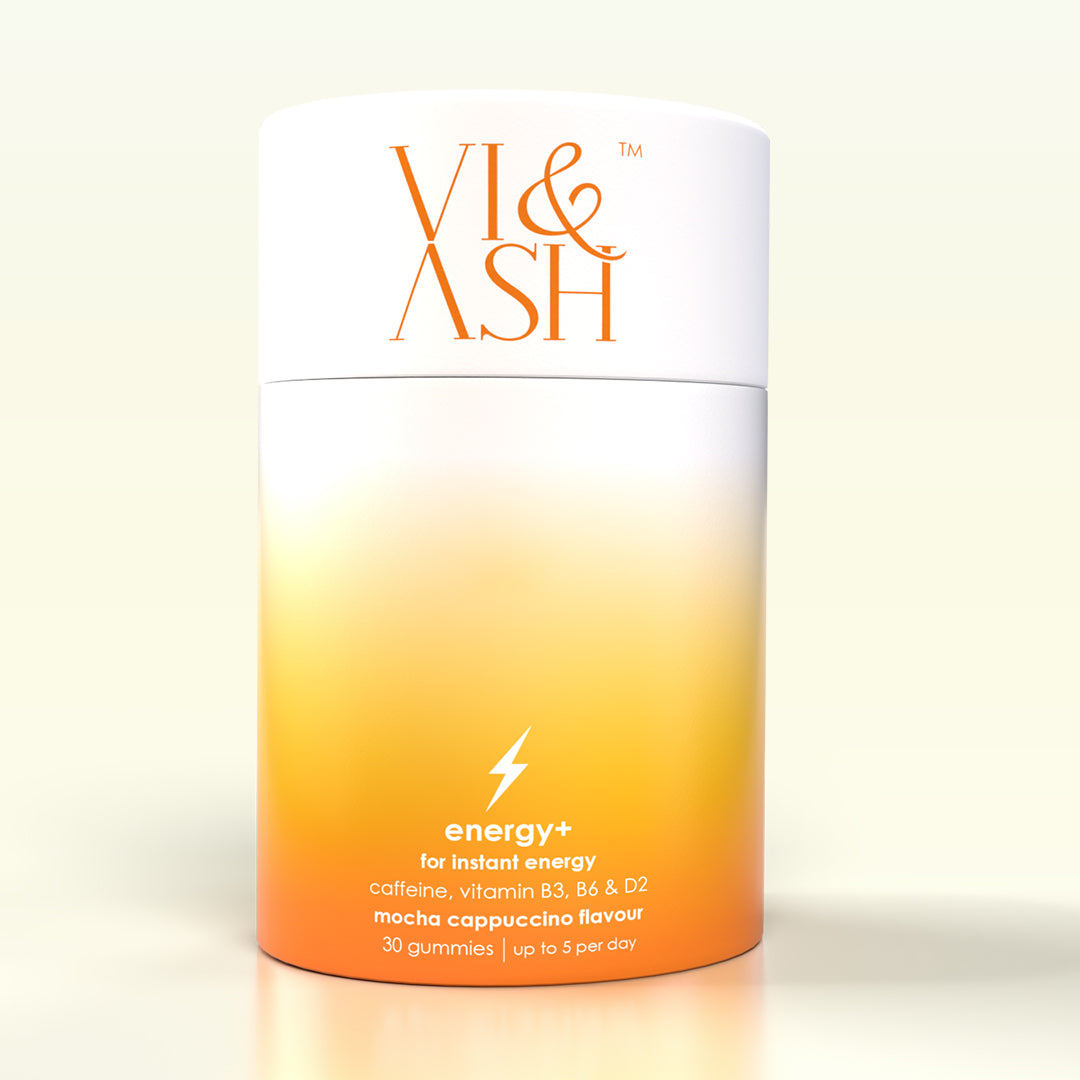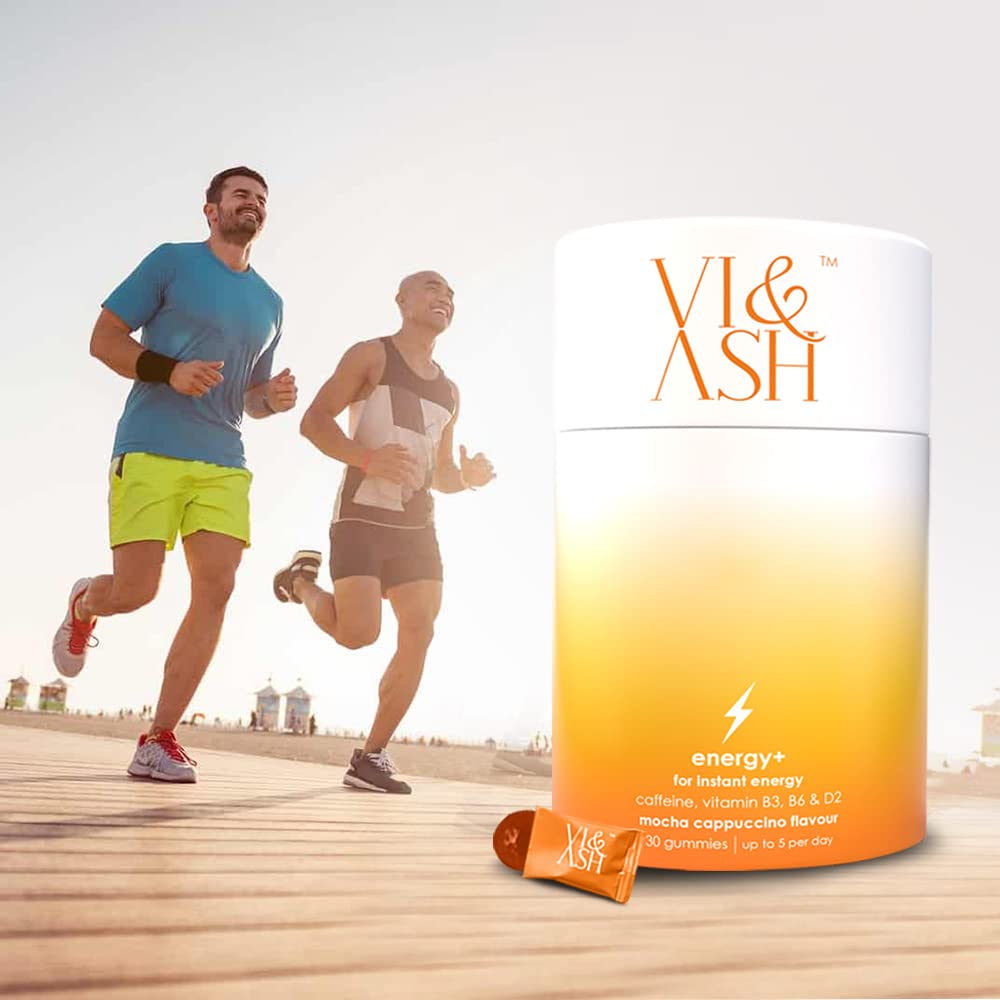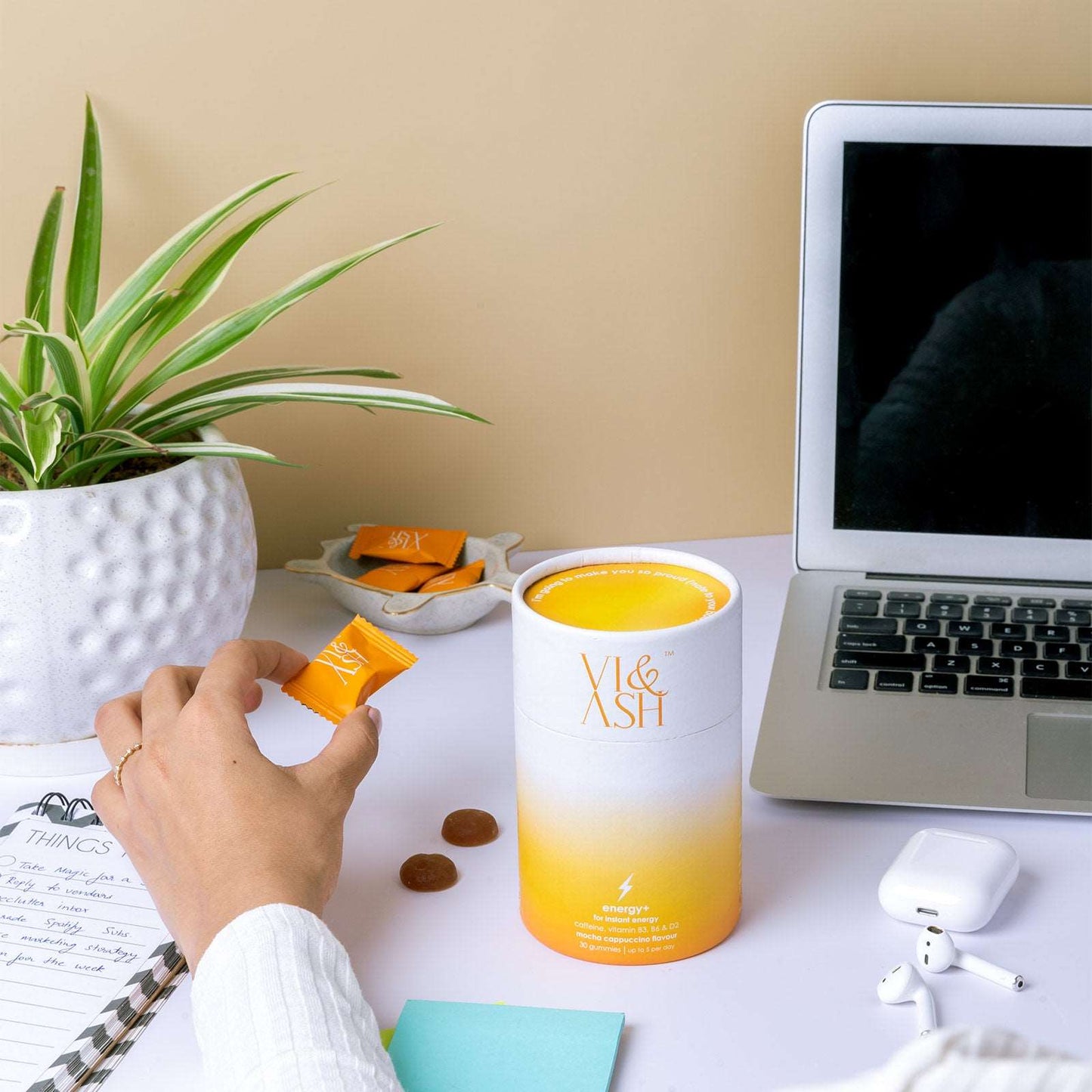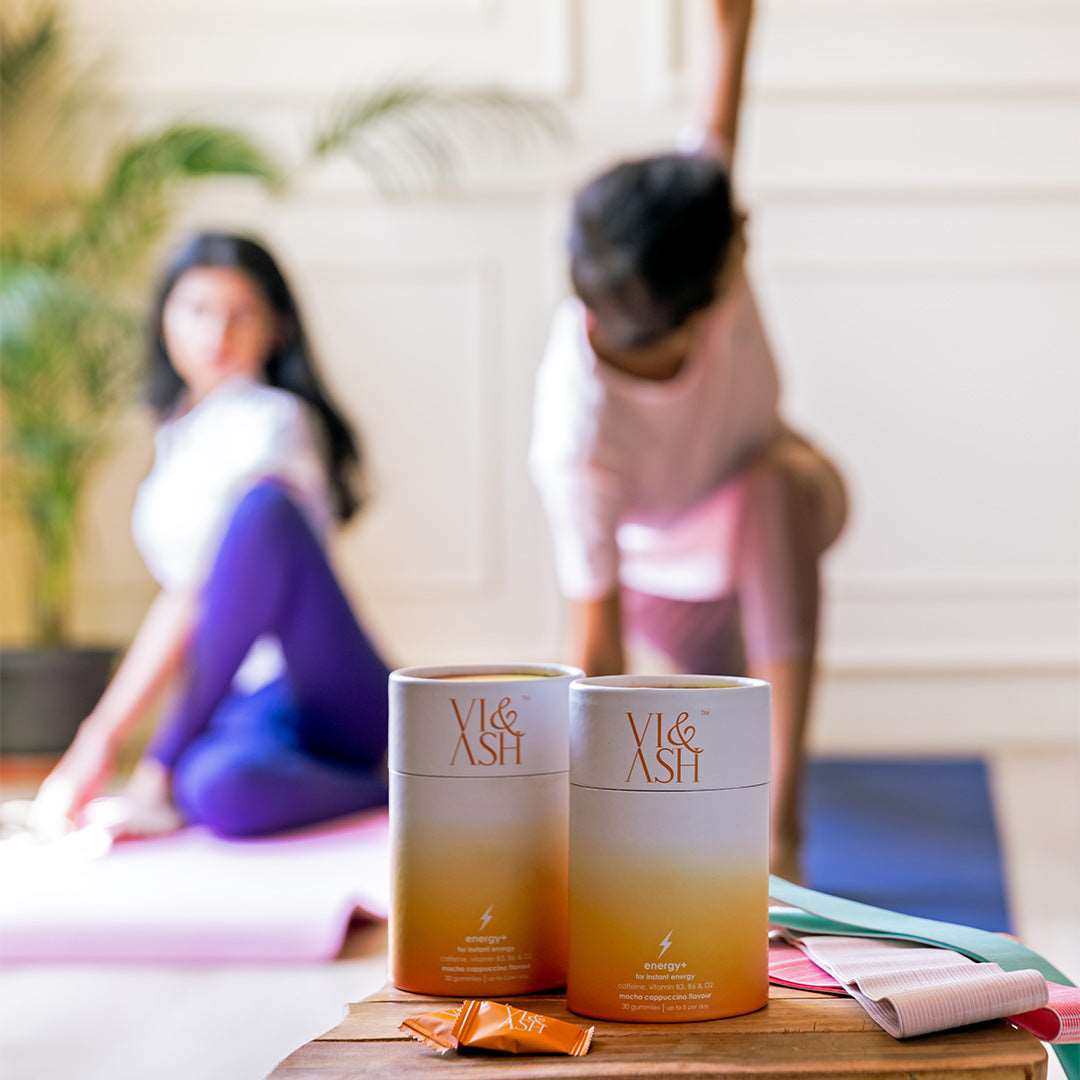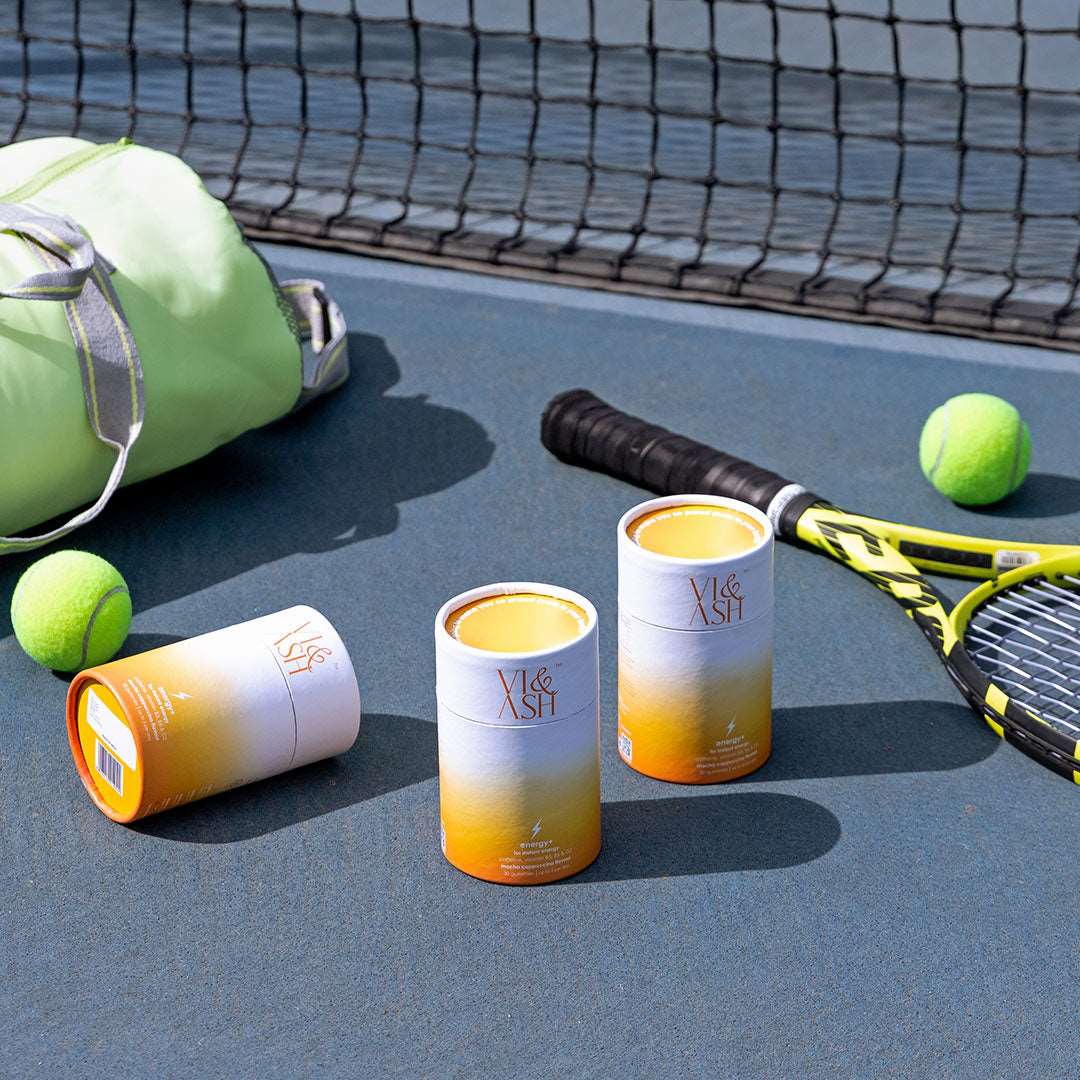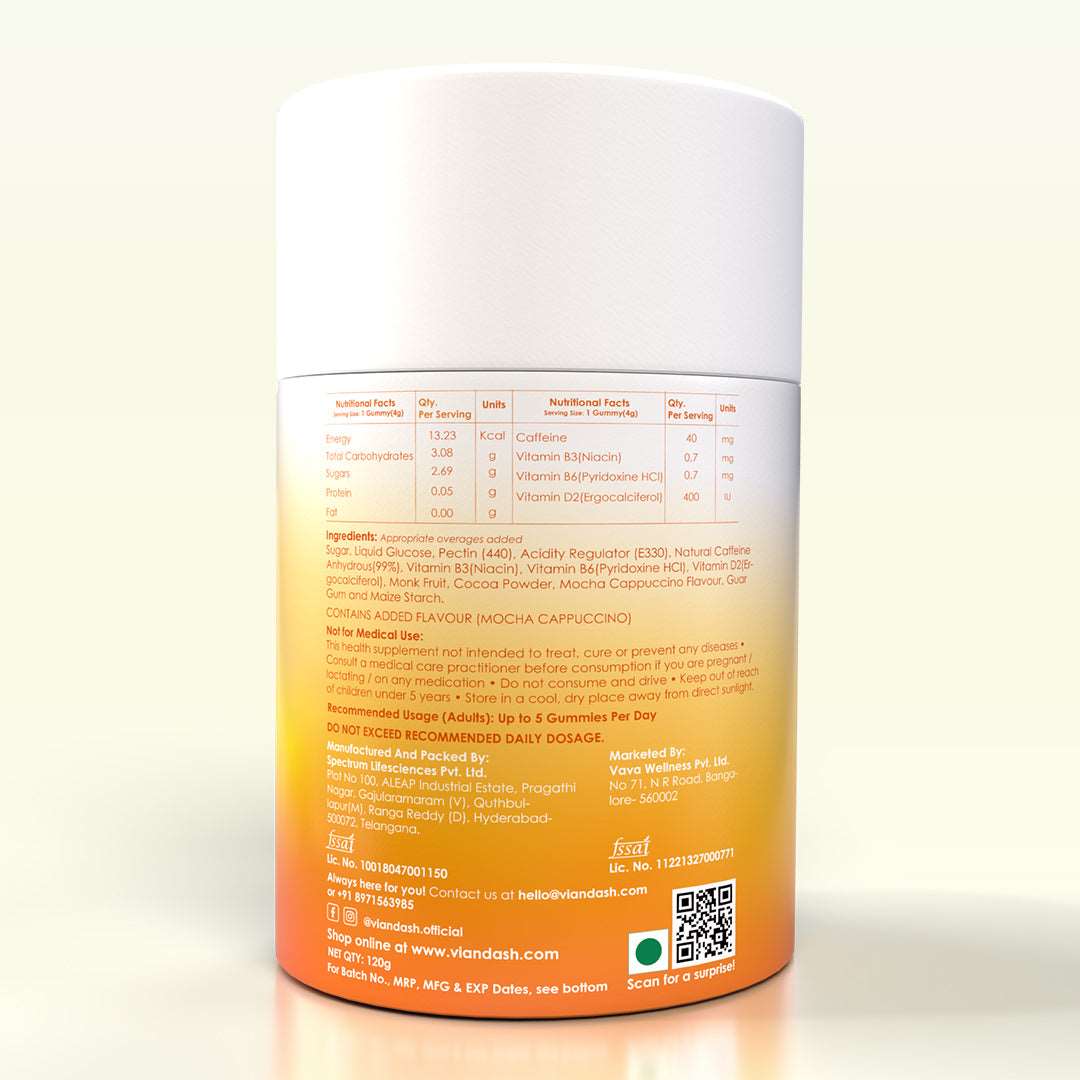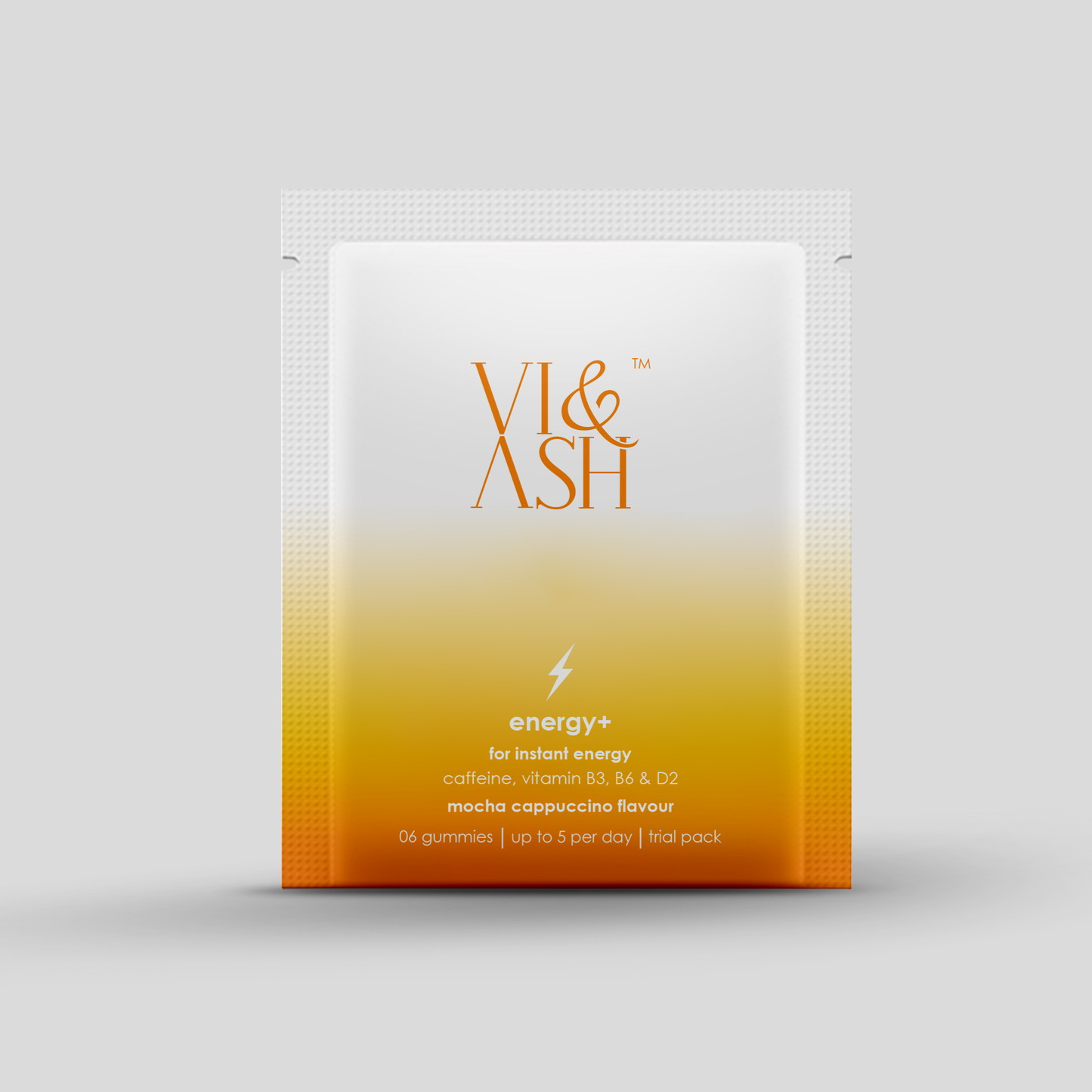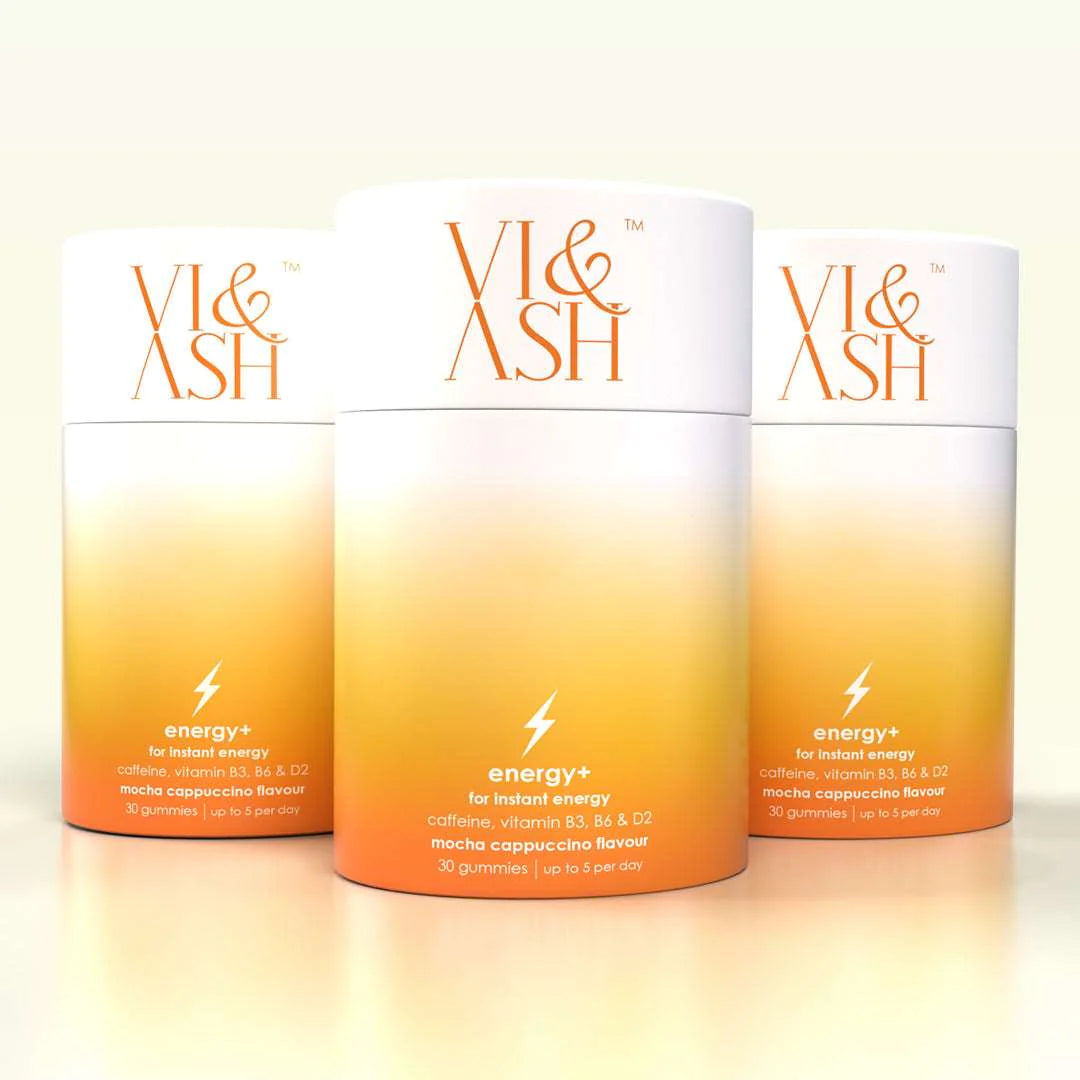 All Day Energy
Get ready to seize the day, everyday.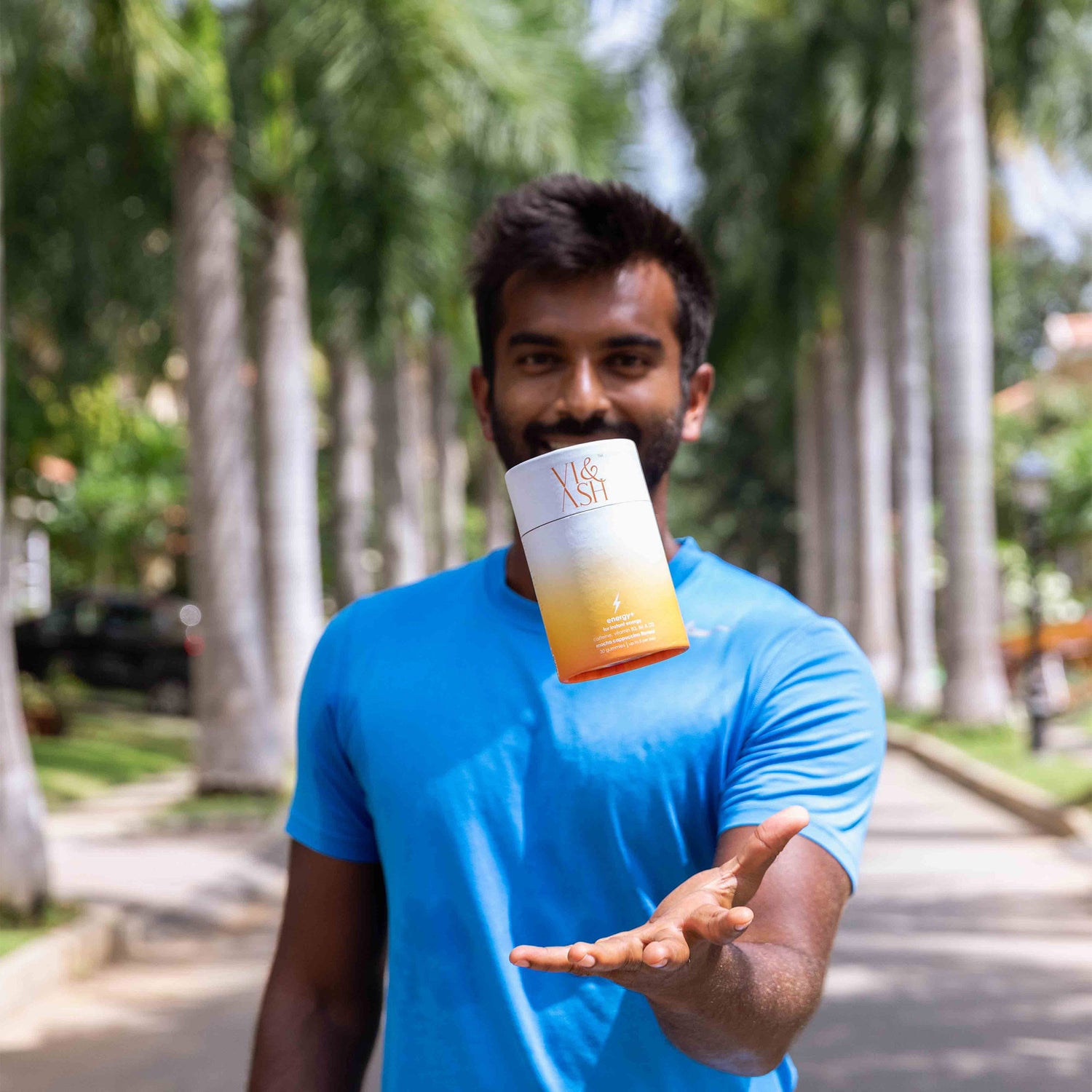 Who can take our Energy+ gummies?
Take if:
|
• You require some extra energy to get through the day
|
• You wish to avoid coffee or energy drinks
|
• You want to beat the afternoon slump
|
• You need added energy before your workout
|
• You want to feel energetic after an all-nighter or travel
What's inside our proprietary blend?
We Don't Need Fine Print
Nutritional Info +
Got questions? We've got your answers!
Who can take Energy+ gummies?

Anyone above the age of 18 and in need of some added energy but doesn't want to rely on coffee or energy drinks for the same can consume our Energy+ gummies. Our gummies deliver sustained energy to those looking to beat an all-nighter, post-travel fatigue or just afternoon slump. It also works really well as a pre-workout stimulus.
How & when can I consume Energy+ gummies?

Just chew on one gummy(up to 5 every few hours). Chew thoroughly before swallowing. No water needed. We recommend having it 20 minutes before a workout or anytime you want to experience a sustained energy boost.
How long should I continue taking Energy+ gummies to feel the results?

Our gummies are designed to show instant results and give you a sustainable & renewable gush of energy within 20 minutes of consuming them. You can take our gummies for as long as you want, whenever you feel the need for a little pick-me-up.
Will Energy+ gummies give me a caffeine crash?

No. The caffeine used in our gummies is derived from green tea extract. So it's 100% safe and free of any side effects like caffeine crashes or jitters.
Are there any side effects of prolonged use of Energy+ gummies?

No. Our gummies are safe and do not have any side effects. The caffeine in our gummies is derived from green tree extract & free of any side effects like palpitations, jitters etc., thus making it safe for prolonged use.
Do I need a doctor's prescription to use Energy+ gummies?

No. Our gummies can be used daily or sporadically as an energy supplement without a doctor's prescription. However, we recommend consulting with a doctor before consumption if you're pregnant, lactating or on any other medication.
Why choose Vi & Ash Energy+ gummies?

Our gummies are made with purpose, using the cleanest of ingredients & best of technology & innovation to help you look & feel your best. Our best-in-class proprietary blend is 100% vegan, clinically researched, and free of any preservatives, allergens & or artificial additives. Made using superior ingredients that have no side effects, our Energy+ gummies will fuel your body & mind for better energy & focus.
Can I take Energy+ gummies in combination with other Vi & Ash products?

Yes. Energy+ gummies can be paired with all our other products except Sleep+ gummies (for obvious reasons, of course). We recommend waiting for at least 2-3 hours of taking Energy+ gummies before consuming our Sleep+ gummy.
What is the shelf life of Energy+ gummies?

Our products have a shelf life of 18 months from the date of manufacture. Please ensure that the proper storage conditions are maintained. Check the bottom of the bottle for more information.
More questions?
Write to us care@viandash.com and we'll be sure to get back to you. Our service hours are 9 am-8 pm IST Monday to Friday. Please allow us one business day to reply.