• Beauty comes from inside... inside this box
• Beauty comes from inside... inside this box
Hair +
for healthy hair
Regular price
Rs. 1,499.00
Regular price
Sale price
Rs. 1,499.00
Unit price
per
Sale
Sold out
FREE Shipping
🍓 Strawberry flavour 
Make hair fall a thing of the past! Get stronger, fuller-looking locks with our Hair+ gummies. A multi-benefit blend of unique, clean & trustworthy ingredients that work their magic to restore your hair's health from within.
How to Store

Store in a cool, dry place not exceeding 25°C, away from direct sunlight.
How to Take

Adults – Chew on 1 gummy daily. Chew thoroughly before swallowing. No water needed.
Free From

Preservative-free, no artificial colour/flavour, gluten-free, and allergen-free.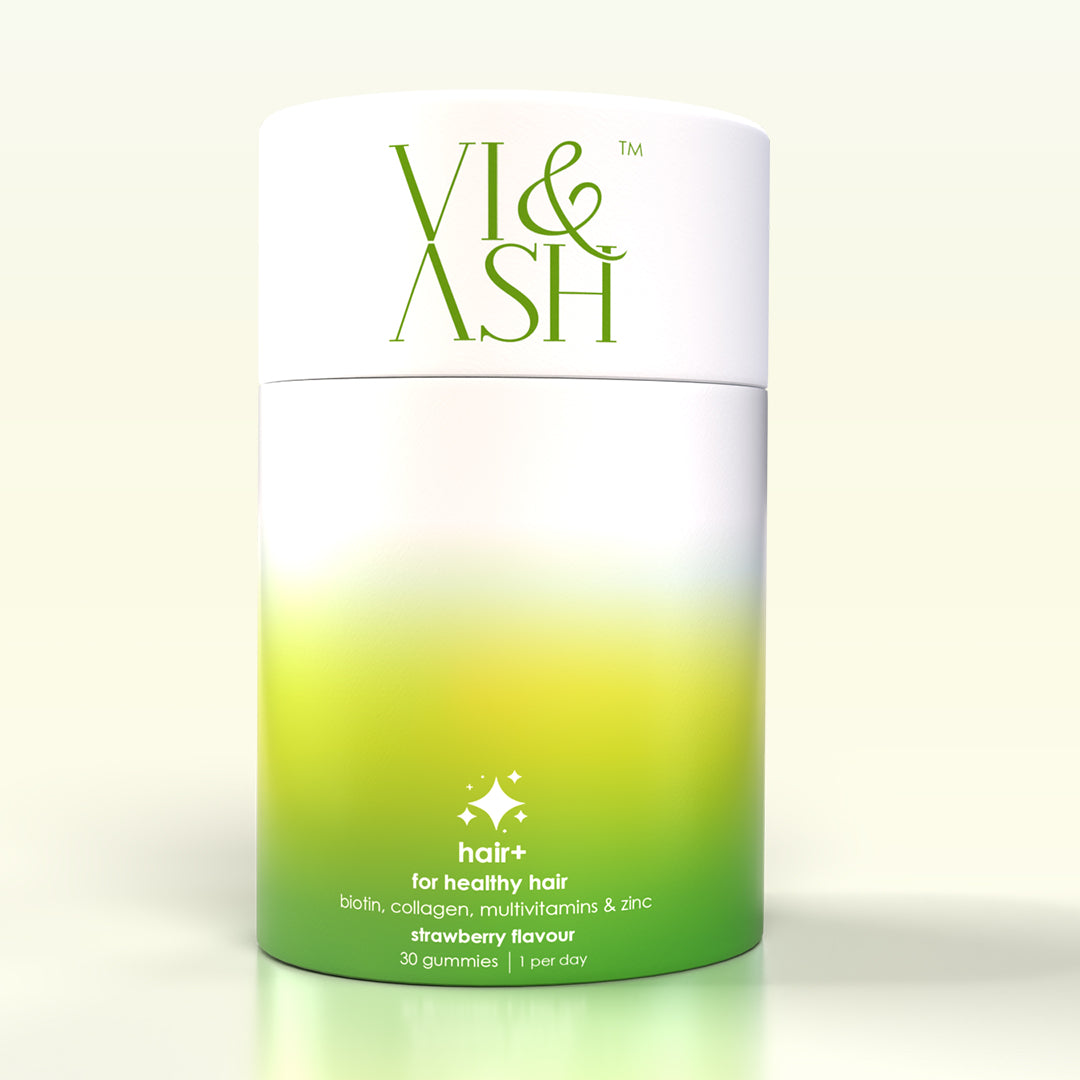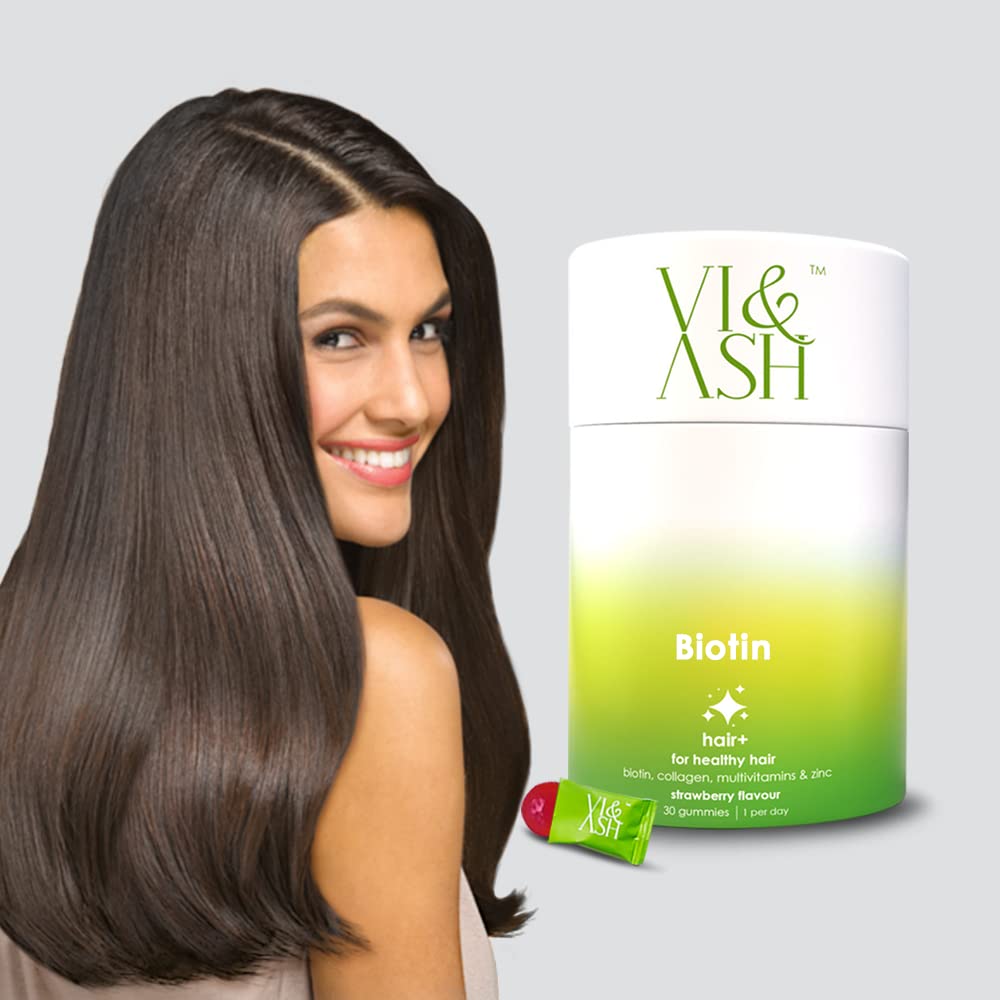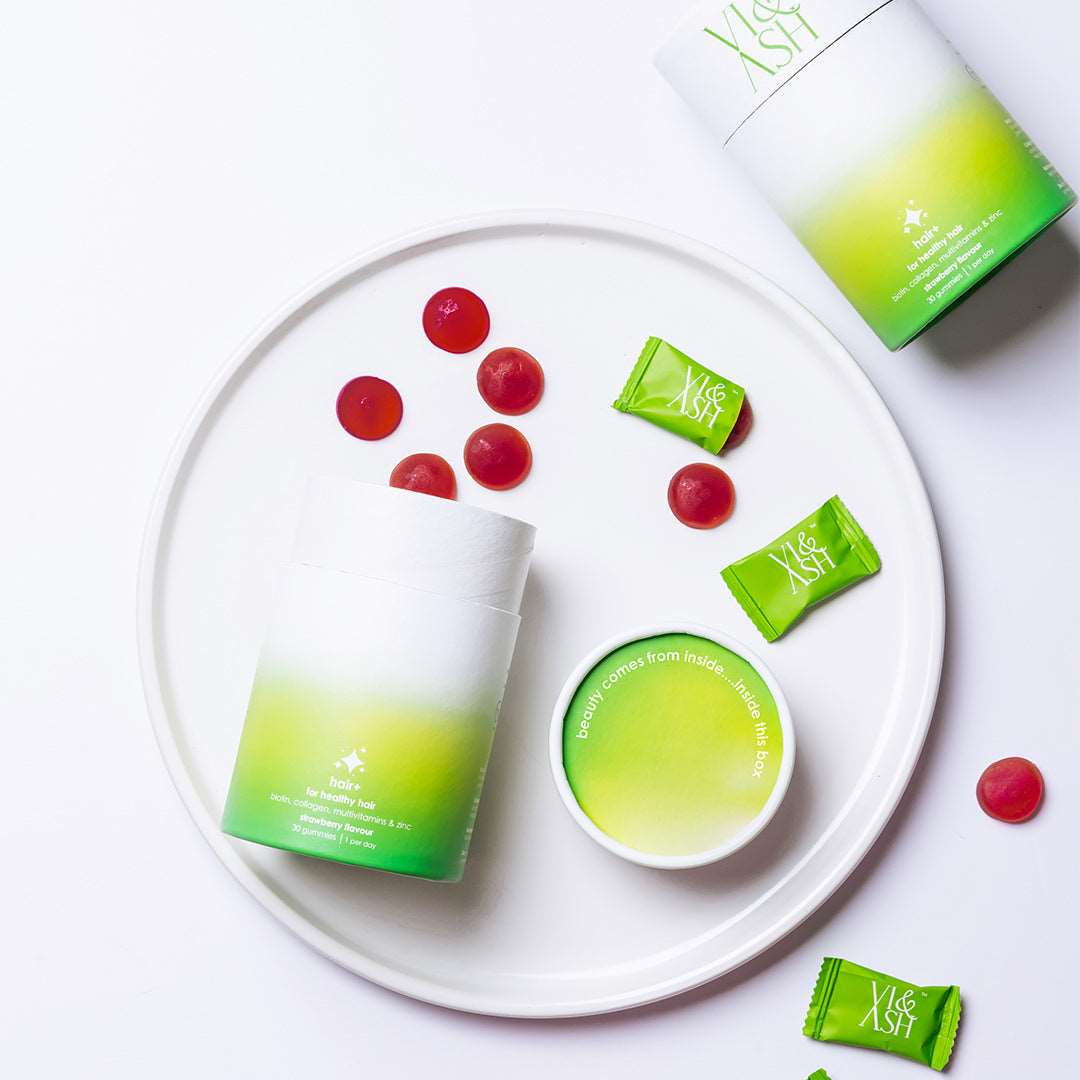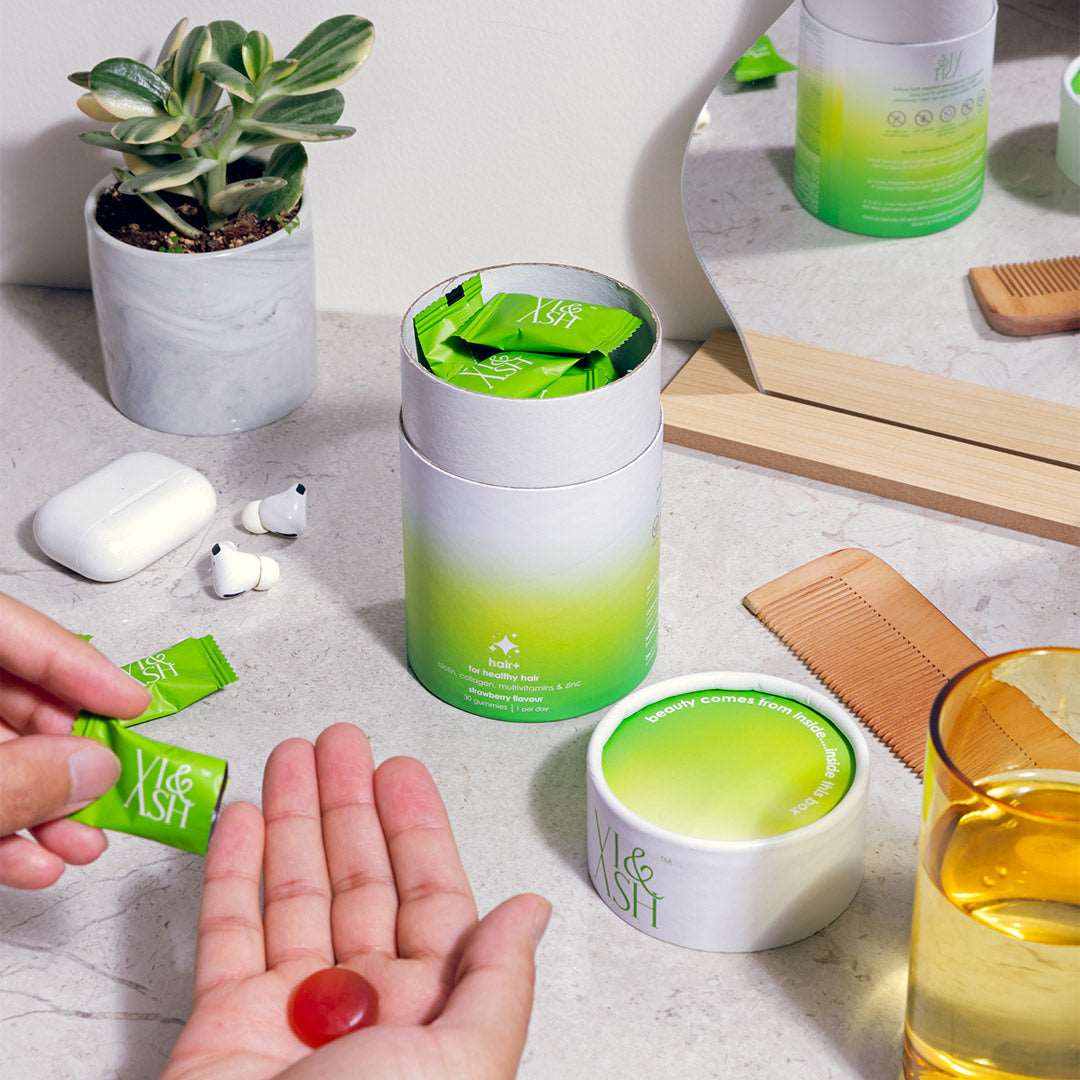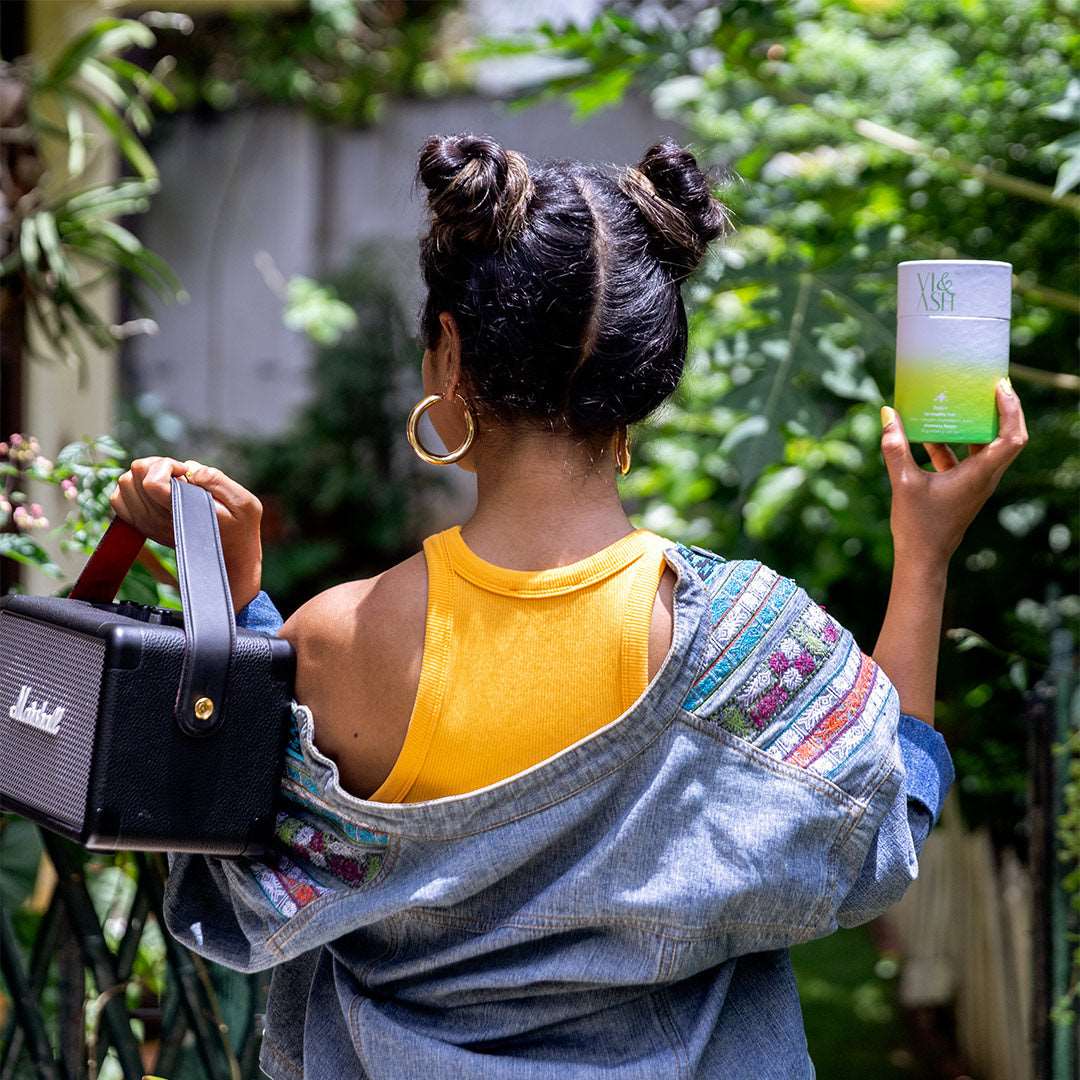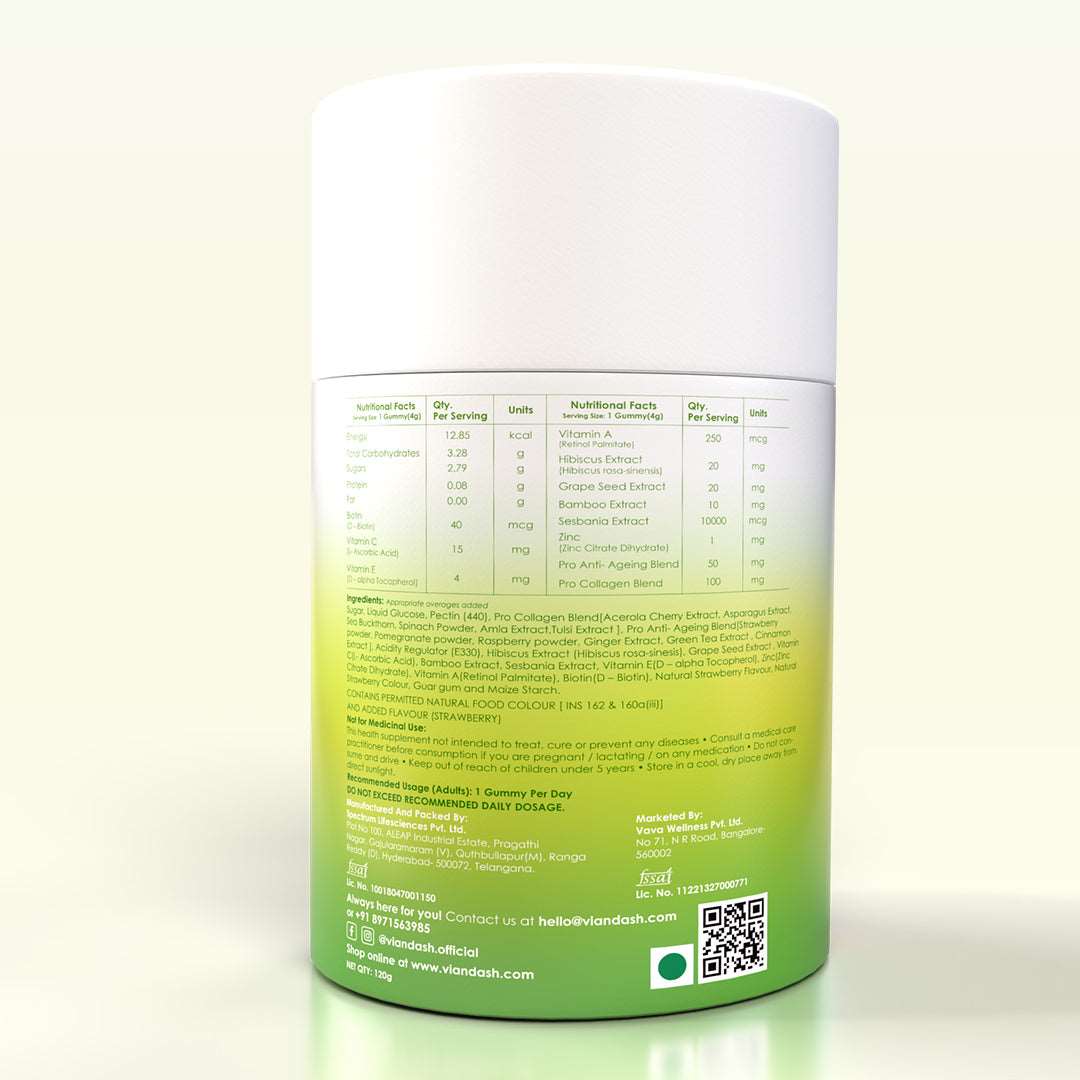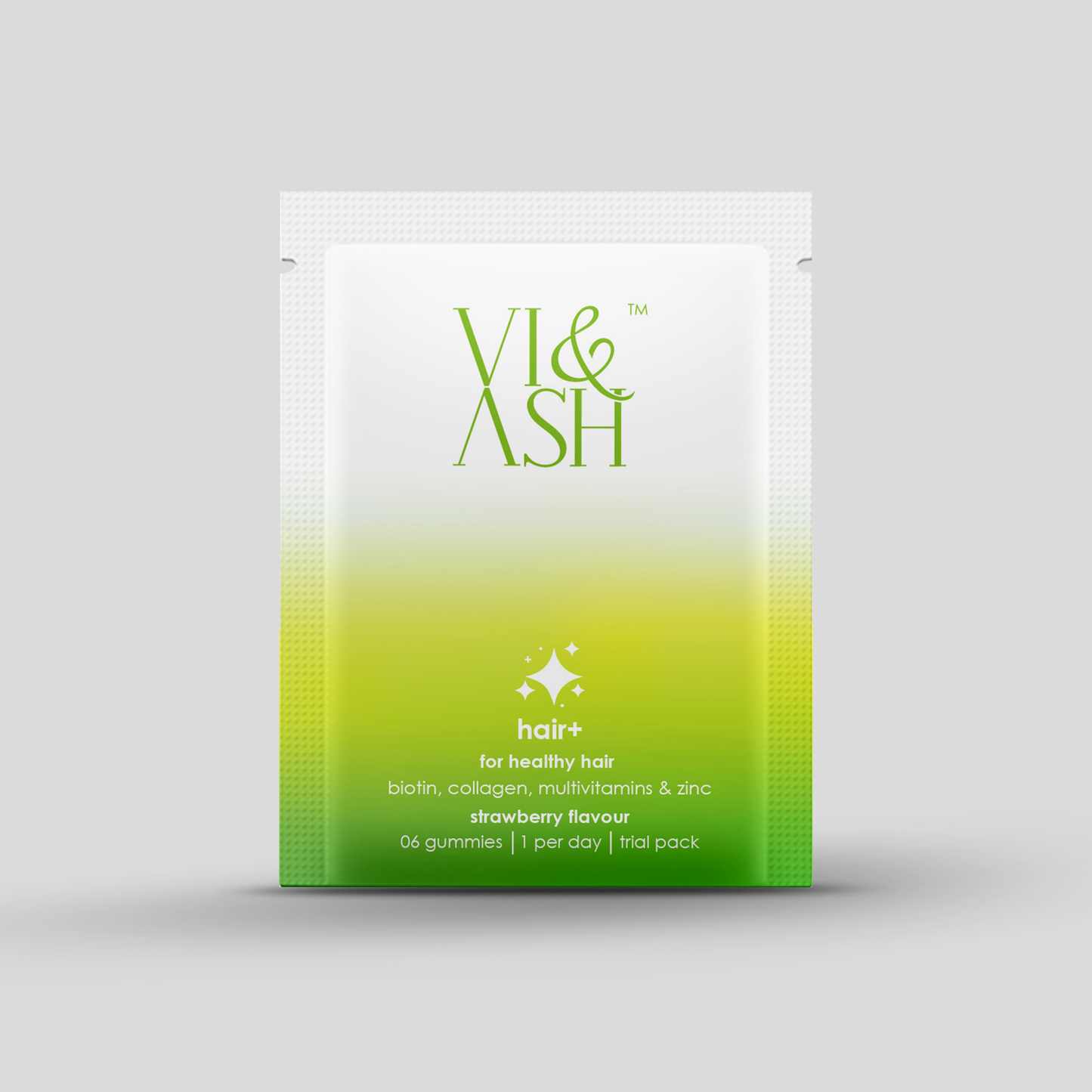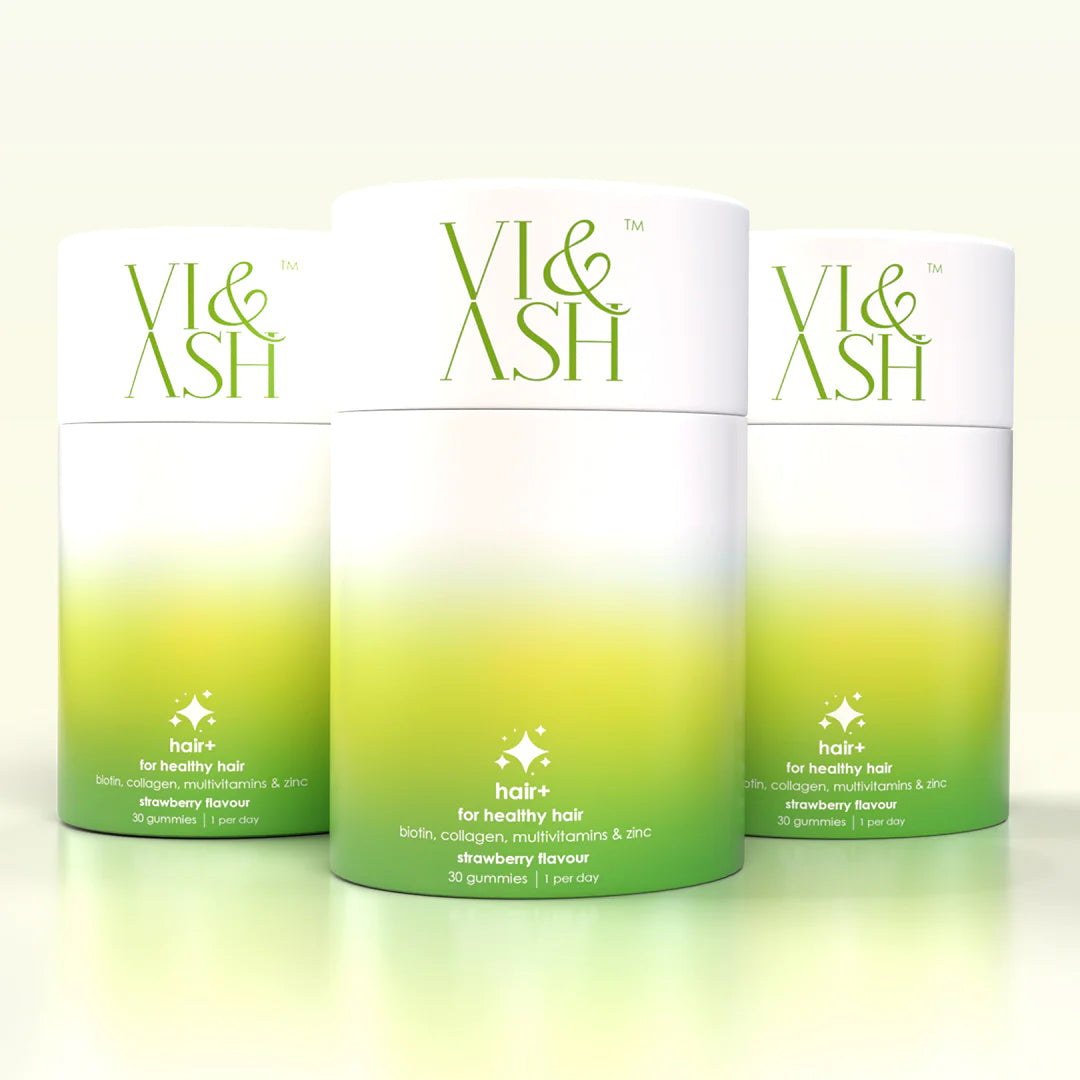 HEALTHY HAIR HERO
Now let your hair do the talking.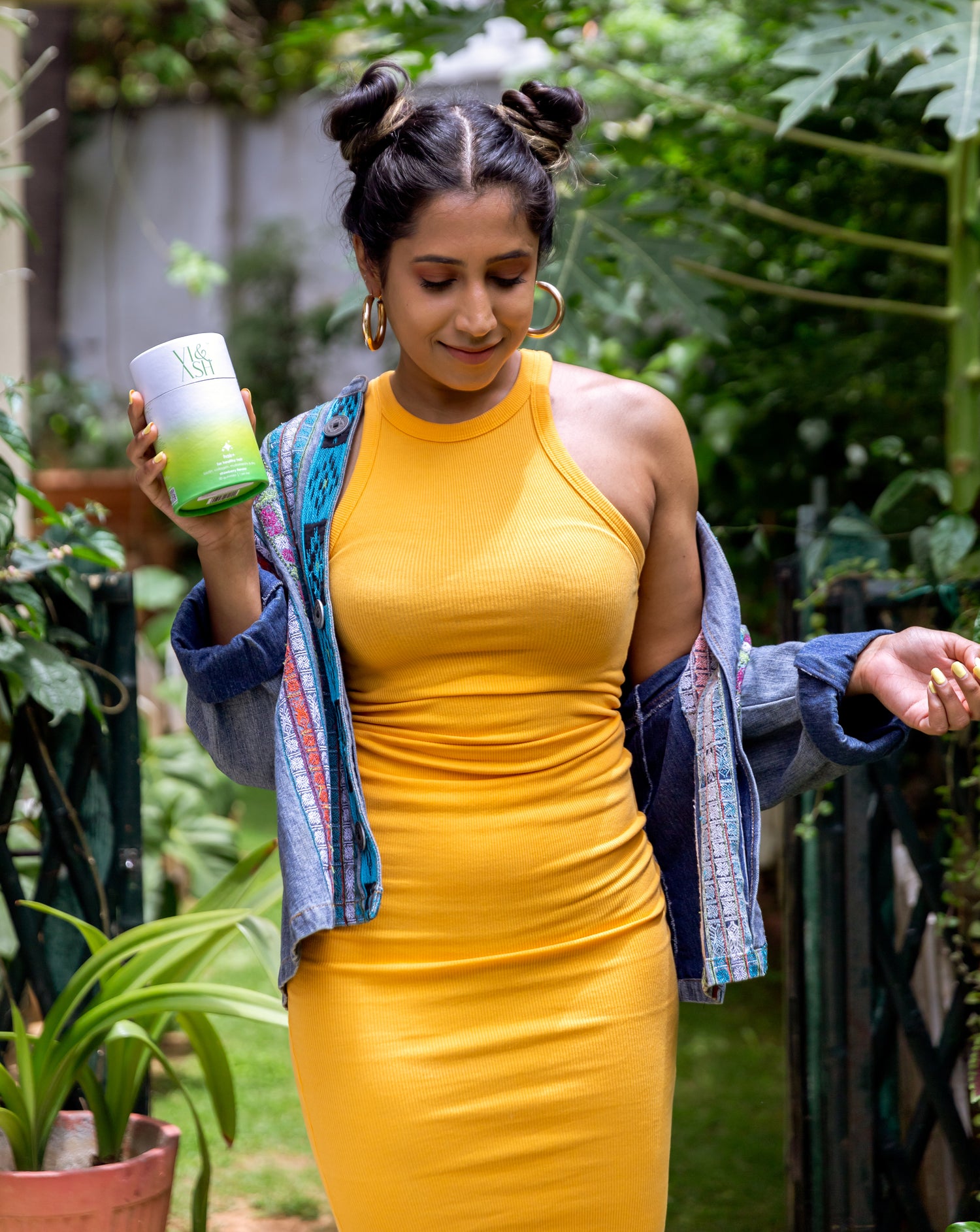 Who can take our Hair+ gummies?
Take if:
|
• You're losing your hair's density to hair fall
|
• Your hair feels dry & damaged
|
• Your hair & nails are brittle & breaking easily
|
• You are starting to spot greys in your hair
|
• You wish to regain & maintain your hair's health & shine

What's inside our proprietary blend?
We Don't Need Fine Print
Nutritional Info +
Got questions? We've got your answers!
Who can take Hair+ gummies?

Anyone above the age of 18 struggling with hair fall, dry & or damaged hair, brittle nails, or simply looking at upping their hair's shine, strength & or volume can consume our Hair+ gummies.
How & when can I consume Hair+ gummies?

Just chew on 1 gummy daily. Chew thoroughly before swallowing. No water needed. While it can be consumed any time of the day, we recommend having it post a meal to ensure the best absorption of nutrients.
How long should I continue taking Hair+ gummies to see results?

We've designed our gummies keeping in mind all the stresses your hair goes through on a daily basis, from hard water, sun exposure, pollution or mental stress. We recommend taking our gummies consistently for a minimum of 4 weeks to see a noticeable difference in your hair health and for 3 months or more for best results.
Will Hair+ gummies also increase unwanted body hair?

No. Unwanted hair is an outcome of hormonal imbalance and not a nutritional deficiency. Besides, the hair follicles on your body do not follow the same rules as your scalp and so consuming our gummies will not contribute to excessive body hair growth.
Are there any side effects of prolonged use of Hair+ gummies?

No. Our gummies are safe and do not have any side effects. Our Biotin-Collagen blend is 100% plant-based & made using clinically researched ingredients, thus making it safe for prolonged use.
Does it help with Covid-related hair fall?

Yes. Post-Covid hair fall is mainly caused by stress & nutritional deficiency like reduced Vitamin D and B12 levels. Our blend has both alongside top-grade Biotin. And so, regular use of our gummies can definitely help reduce hair fall.
Can I take in combition with other Vi & Ash products?
Do I need a doctor's prescription to use Hair+ gummies?

No. Our gummies can be used daily or sporadically as a hair supplement without a doctor's prescription. However, we recommend consulting with a doctor before consumption if you're pregnant, lactating or on any other medication.
Why choose Vi & Ash Hair+ gummies?

Our gummies are made with purpose, using the cleanest of ingredients & best of technology & innovation to help you look & feel your best. Our best-in-class proprietary blend is 100% vegan, clinically researched, and free of any preservatives, allergens & or artificial additives. Made using superior ingredients that have no side effects, our Hair+ gummies are sure to nourish your hair from within.
Can I take Hair+ gummies in combination with other Vi & Ash products?

Yes. Our Hair+ gummies can be taken in conjunction with all our other products.
What is the shelf life of Hair+ gummies?

Our products have a shelf life of 18 months from the date of manufacture. Please ensure that the proper storage conditions are maintained. Check the bottom of the bottle for more information.
Don't see your question here?

​​Please write to us at care@viandash.com, and we'll be sure to get back to you. Our service hours are 9 am-8 pm IST Monday to Friday. Please allow us one business day to reply.